Simple Holiday Gift Kit for Kids
The perfect gift for your kids to give to their classmates!
---
Every year the kids give small gifts to their classmates. This is Canyon's first year at his pre-school and we decided to do hot chocolate kits.
When Mykah was small we used to do Snowman Soup but I was at the Dollar Tree and saw these cute little Hot Chocolate Cafe Boxes and thought they would be perfect for packaging a hot chocolate kit for Canyon to give.
All you need is:
A box, bag or mug – I found my boxes at the Dollar Tree
Cookies – Click here for a super simple Dipped Christmas Cookie Recipe
Hot Chocolate Packets – I bought mine at Trader Joe's because the package is adorable! But any hot chocolate packets will do.
Mini Marshmallows
---
First Download the Free PDF file for the Marshmallow and Christmas Cookie Tags
Once you have downloaded the files be sure to read the instructions on the bottom of the sheet. It is important to print these at the ACTUAL SIZE and not scaled to fit. If you take these to a print shop to be printed please be sure to let them know that. The cards are sized to print 3″ wide and if they are printed scaled down your cards will not be the right size for a 3″ bag.
---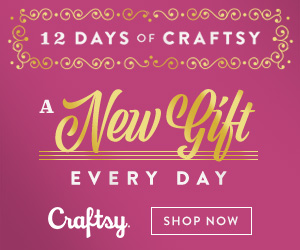 ---
I printed my cards at home using a stippled paper, I like the way the prints look with the texture of this paper, but any cardstock will be fine.
Stippled paper is an art paper and not the cheapest to print on, but I happen to have a lot of it that I get from my old work so it is pretty inexpensive for me to use. If you want to buy some it is Bee Stipple Paper
---
Once you have your tags printed you need to cut them out following the light gray solid line.
Then fold in half
I included holiday cookies in my kit, if you want a simple Christmas Cookie to add check out my Dipped Joe Joe Cookie Post here.
I like to use a stapler to attach the tag to the baggie but you could tape it using a glue tape roller or double sided tape. I have done that in the past but found that they seem to be easier to open with just a staple.
Be sure you pre-fill your baggie with Marshmallows or Cookies before stapling the tag on 🙂
---
Once you have your baggies filled and tagged you are ready to put the kit together, it's pretty easy, just fill your box, bag or mug with all items and you are ready to go.
For Canyon's pre-school class I used the boxes that I found at the Dollar Tree
And for Mykah I used a ceramic holiday mug
---